Rehabilitation/ Strength & Conditioning involves physical and mental retraining of the neuromuscular/skeletal system. This is a progressive/stepped approach, with a focused goal to re-establish normal function.
Hip Resurfacing and Rehab
Stephen's Rehab Journey
This Hip Rehab Program provides a step by step view of patient progress through a tailored Strength & Conditioning process.
Follow Stephen' journey towards fully re-establishing normal function and full fitness.
NB: The exercises depicted here and staged progress was supervised.
It is offered here as an example and not a prescriptive guide to all rehab.
Prehab / Rehab / Strength & Conditioning
Exposing the body (joints and tissues) to progressive loads builds resilience. This is a measure to reduce the risk of injury.
This can be achieved through:
progressive resistance training (ie. weights)
mobility training (ie. movement)
cardio-vascular exercise (ie. walk, run, cycle)
Prehabilitation and/ or Strength & Condition (S&C) are the names given to performing these exercises. The goal of these exercises is to apply the extra tissue resilience  into a chosen sport or occupation.
If we get injured we want to return to our previous ability levels so we use a rehabilitation plan. This brings us from the low-functional level of being injured, working in conjunction with the healing phases, back to where we were pre-injury / pre-pain.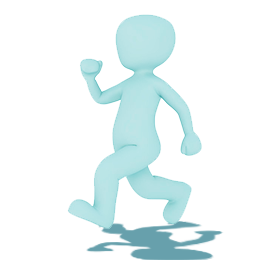 Ask yourself:

How's the form?
Could you feel better?
Do you feel out of balance (alignment)?
Can you touch your toes?
Are you achey?
Is moving easy/ painless?
Do you look after yourself?